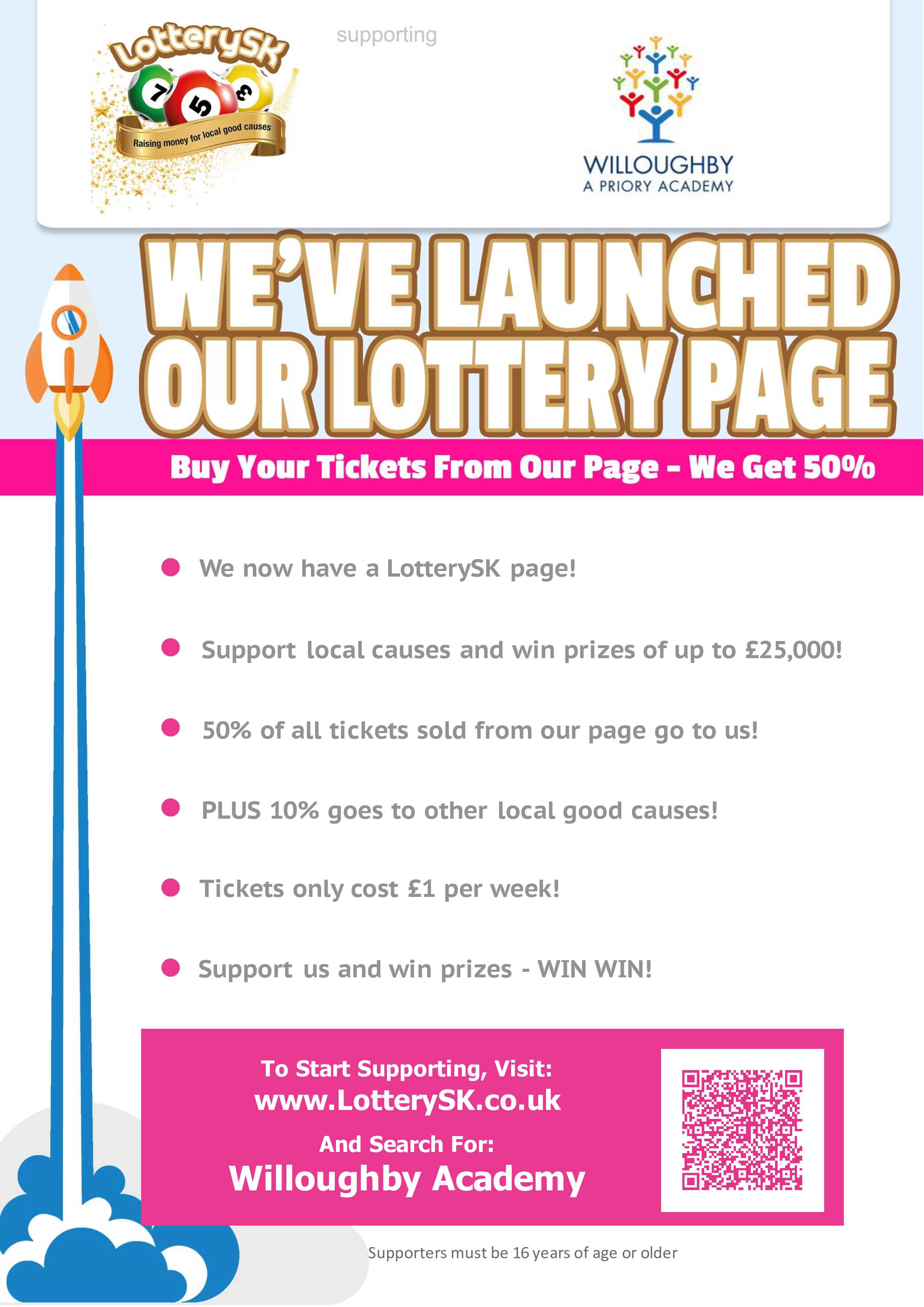 Click here for the SKDC Lottery page
Fundraising
Willoughby School Fund is a registered charity no. 1057288. We raise funds to supprt the school, enabling the pupils to benefit from additional equipment and experiences that would otherwise not be possible. We are incredibly grateful for the support that we receive from a number of local companies and organisations.
If you have a fundraising idea please do not hesitate to contact the school. We have had people skydiving, running marathons and even losing weight to support the school!
The Trustees of the charity meet regularly to oversee the distribution of the funds raised.
Please click here for our Just Giving page.
Easy Fundraising Information
By registering with Easyfundraising and shopping on-line you will collect a free donation for Willoughby School. There are over 3,000 shops and sites on board ready to make a donation, including Amazon, eBay, John Lewis, Booking.com, Sainsbury's etc. and it doesn't cost you a penny extra!
It's really simple, all you have to do is:
1) Go to www.easyfundraising.org.uk and search for Willoughby School – Bourne and sign up for free.
2) Shop, every time you shop online, go to easyfundraising first, pick the retailer you want and start shopping.
3) Raise – After you've checked out, that retailer will make a donation to us for no extra cost whatsoever!
There are no catches or hidden charges and Willoughby School will be really grateful for your donations.